About us
The processing of primary and secondary raw materials, the development of recycling strategies and structures, the development of recycling management systems and their ecological evaluation as well as the processing of industrial wastewater are the focal points of our institute's work.
The field of processing traditionally originates from the utilization of raw materials extracted from mines. Processing methods for the production of products, raw materials and concentrates from ores (metals and metal compounds), coals, salts (rock salt, fertilizer salts) and industrial minerals (limestone, gypsum, kaolin, marble, etc.) are the basis of the entire production chain. Due to the development of the large Asian economies in particular, the issue of raw material supply has become considerably more important in recent years. New deposits have to be developed worldwide and the raw materials mined have to be processed. Since 1927, the processing department in Clausthal, formerly at the old Mining Academy, now at the Clausthal University of Technology, has been involved in research and teaching in this field and has acquired a good international reputation in close cooperation with the other institutes.
With industrialization, however, the volume of waste also increased. Since the 1970s, public interest in environmental protection has been growing. Based on the technological developments in the processing of primary raw materials, the utilization of mass wastes was added as a task area. Residues from production such as raw material extraction (spoil heaps, tailings ponds), the metallurgical industry (flue dusts, ashes, slags) and the manufacture of complex products, for example in the automotive industry (production scrap, phosphatizing sludges, etc.) have also been a focus of the work since then.
As a result of the development from waste management to recycling management and ultimately from recycling management to resource management, the elaboration of recycling strategies and the development of recycling technologies for end-of-life products and equipment have emerged as further focal points. End-of-life vehicles, electronic scrap, batteries, construction residues, waste from the municipal sector and other material flows form an enormous raw material potential for the future. Research in the field of waste recycling in Germany serves as a role model worldwide. The application and further development of processing technologies for resource-relevant complex wastes is currently the focus of research at our chair.
As further pillars of the department, ensuring efficient treatment of residual waste and wastewater and the ecological evaluation of all the above-mentioned measures contribute to the core tasks of securing raw materials and protecting the environment.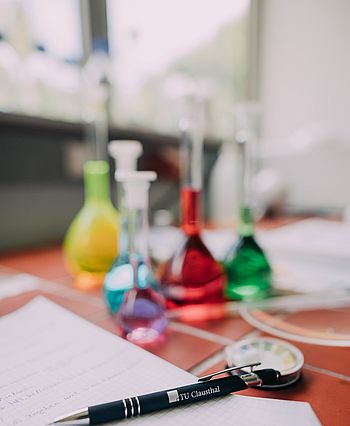 Institute of Mineral and Waste Processing, Recycling and Circular Economy Systems
Walther-Nernst-Strasse 9 and CUTEC Clausthaler Umwelttechnik Research Center Leibnizstrasse 23
38678 Clausthal-Zellerfeld
Prof. Dr.-Ing. D. Goldmann
Phone: +49 5323 72-2038
daniel.goldmanntu-clausthalde
Prof. Dr.-Ing. Christine Minke
Phone: +49 05323 72-6208
christine.minke@tu-clausthal.de
Prof. Dr.-Ing. Michael Sievers
Phone: +49 5323 72-6243
michael.sievers@cutec.de
Prof. Dr.-Ing. Bengi Yagmurlu
Phone: +49 5323 72-2622
bengi.yagmurlutu-clausthalde