CircularLIB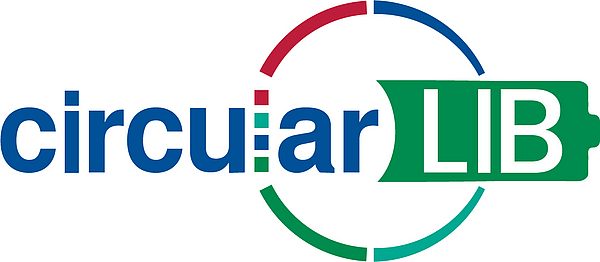 Project Description:
CircularLIB is a training network for the circular production and use of lithium-ion batteries. In this program the three universities TU Braunschweig, TU Clausthal and Leibnitz Universität Hannover are cooperating with the Fraunhofer Institute for Surface Engineering and Thin Films IST.
The program is coordinated by the TU Braunschweig, represented by Prof. Dr.-Ing. Arno Kwade.
Specific recycling process chains for lithium-ion batteries are being developed at IFAD to deal with different cell chemistries. Different process routes have been investigated for individual cell chemistries, including mechanical processing, thermal treatment, flotation, hydrometallurgical separation and refining. However, mixed use of different cell chemistries brings new challenges. An optimized, highly flexible process chain with the potential to respond to changing feedstocks and produce stable qualities of battery grade products is required.
Specific objectives:
Optimization of thermal pretreatment of mechanically processed lithium-ion battery cells/black mass in interaction with the following process steps for combinations of battery types.
Separation of electrode materials by flotation depending on the composition of the black mass
Hydrometallurgical purification of the graphite concentrate and separation of the cathode as well as electrolyte materials into single metal pre-concentrates
Refining of the single metal pre-concentrates depending on the black mass composition
Evaluation of possible branching points within the hydrometallurgical process chain for changing, discontinuous, or fluctuating cell type/blackbody mixtures
Expected outcome:
Develop a resilient process chain for application to mixed/fluctuating lithium-ion battery cells.
Design and evaluation of a flexible system design including branch points of process streams
Determination of key parameters for control and monitoring of such a system.
Collaborative partners:
TU Braunschweig
TU Clausthal
Leibnitz University Hannover
Fraunhofer Institute for Surface Engineering and Thin Films (IST)
Funded by the Lower Saxony Ministry of Science and Culture