Recycling 2.0
Recycling 2.0 - Die Wertstoffwende
Project description
Based on the "Recycling 2.0 - Die Wertstoffwende" - Forum, this project aims at a holistic optimization of structures as well as the development and utilization of anthropogenic potentials and storage facilities. The aim of the merger of the four universities is to further expand the Harz recycling region across three national borders. The project is funded by the Federal Ministry of Education and Research (BMBF). For the first time, an overall view of the waste streams generated by consumers, companies and residues from mining and metallurgy will be carried out for the Harz region.
Within the scope of the project, the waste management from the consumer to the recycler (C2B - Consumer to Business) will be taken over by the Clausthal University of Technology (TUC), the Otto-von-Guericke University Magdeburg (OvGU) and the University of Applied Sciences Nordhausen (HSN). The control of processing residues from companies (B2B - Business to Business) and the consideration and recording of deposited waste (D2B - Deposit to Business) are handled by the TUC. These technical considerations are extended by the environmental psychological competences of the OvGU and in questions of life cycle assessment and sustainable design by the University of Applied Sciences Magdeburg-Stendal.
B2B - Business to Business
Through cooperation with a large number of regional companies, a large data basis on waste streams is created. This information will be used to check whether there is potential for ecological and economic improvement in the disposal and recycling structures. The focus here is on improved resource use, which will benefit both companies and the environment to the same extent.
C2B - Consumer to Business
In this part of the project, the focus is on the flows of old products such as small electrical appliances, light sources and batteries. Different methods of increasing collection rates will be demonstrated and their challenges for subsequent recycling will be evaluated. In particular, the use of depot containers for the collection of small electrical appliances and the flow of end-of-life products collected in this way are in focus. For this purpose a field study of the Otto-von-Guericke University Magdeburg will be accompanied by sorting analyses of the collected quantities. Further aspects of the project are the preparation of input specifications for the recycling of the three waste product streams in cooperation with processing companies and the promotion of exchange at different levels between the different districts of the Harz region.
D2B - Deposit to Business
The focus of the D2B area is the compilation of a cadastre of anthropogenic deposits from the entire Harz region. The implementation is carried out by means of a geoinformation system (GIS), taking into account geodata from the areas of mining, metallurgy and ash and municipal waste landfills. In addition, recovery technologies of anthropogenic deposits are determined in order to derive a technology portfolio that can be implemented in the greater Harz region, taking into account the legal, ecological and economic framework.
Link to the homepage of the project: www.wertstoffwende.eu
Network partners
Clausthal University of Technology
Otto-von-Guericke University Magdeburg
University of Magdeburg - Stendal
University of Applied Sciences Nordhausen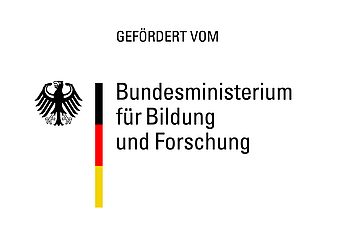 Subsidy reference number: 03PSZZF2B