EVanBatter - Development of a resynthesis route of active materials for lithium-ion batteries that is robust against impurities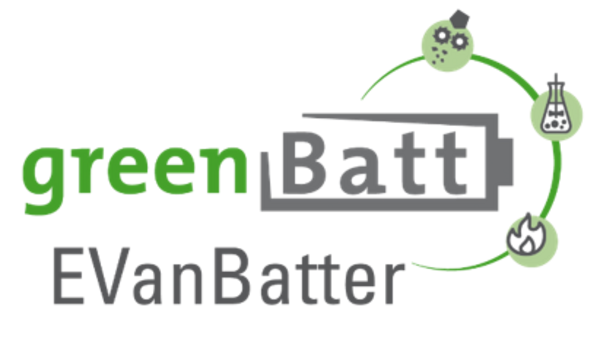 Project description:
To completely close material cycles in battery cell production and to reduce costs and environmental impact along the life cycle of a product, the recycling of end-of-life battery cell materials is mandatory. Therefore, the goal of the EVanBatter project is to develop efficient and robust processes for the multiple recovery raw materials (secondary raw materials) to economically return active materials from the cathode as well as anode materials into the production process of electrodes. Within the battery cycle, the establishment of recycling concepts is accompanied by continuous progress in battery technologies. Due to further developments in battery chemistries, flexible processes that are robust to impurities are essential to ensure consistent product qualities.
The task of the Institute of Mineral and Waste Processing, Waste Disposal and Geomechanics is to develop an efficient hydrometallurgical process that is robust against impurities and thus economical in the long term. The aim is to recover the valuable metals from the black mass (cathode active material) for subsequent resynthesis into active material.
The EVanBatter research project is funded by the German Federal Ministry of Education and Research within the framework of the battery competence cluster "Recycling / Green Battery" (greenBatt) with a total amount of €2.96 million.
Collaborative partners:
Fraunhofer – Institute for Systems and Innovation Research (ISI)
TU Braunschweig - Institute for Particle Technology (iPAT)
Fraunhofer - Institute for Ceramic Technologies and Systems IKTS (IKTS)