HTMET
HTMET - High technology relevant metals in German sulphide non-ferrous metal ores - resource potential estimation
Project description
In addition to the main valuable metals lead, zinc and copper, sulphidic non-ferrous metal mineralisations also contain enrichments in trace elements (HT metals; e.g. germanium, gallium, indium and antimony) and gangue (e.g. fluorspar), which have not been considered so far.
The aim of the research is therefore
a systematic assessment of the raw material potential of sulphide non-ferrous metal mineralizations in Germany and neighbouring regions of the EU for an economic exploitation of all deposit contents,
the evaluation of the recorded raw material potentials and
the investigation of the beneficiation behaviour of important trace metal-rich ore types.
In detail, the following objectives are to be achieved by the work:
Based on investigations of collection holdings of the Federal Institute for Geosciences and Natural Resources (BGR) and partners, a geochemical-mineralogical-economic-economic cadastre (GMWK) of the "HT-Metallic Höffigkeit" of ores according to genetic types is being developed.
A novel multi-criteria evaluation concept identifies abundant deposit districts and important sites in the working area, where site-related indicators are analysed and evaluated.
The investigation and testing of innovative processing and extraction approaches for HT metal-rich ore types is a further component of the project. The laboratory tests focus on maximum utilisation of the raw materials (raw material efficiency). Technologies are compiled and evaluated from the individual processes. The resulting residues will be included in this evaluation and concepts for their transfer or further use will be developed.
The GMWK and the evaluation concept for HT metal potentials strengthen the business location Germany by the endurance of domestic raw material potentials and are available for worldwide activities for the securing of raw materials by the German industry via the intended transfer possibilities. Know-how gained through extraction tests improves the competitiveness of all partners in the alliance.
Network partners
Federal Institute for Geosciences and Natural Resources (Project Management)
CUTEC Institute GmbH
Institute for Processing, Landfill Engineering and Geomechanics at the TU Clausthal
Department of Applied Geosciences and Geophysics at MU Leoben
RECYLEX Ltd.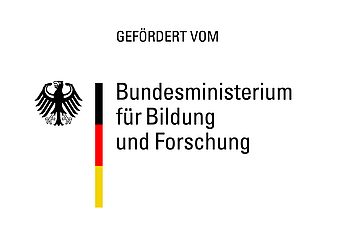 Subsidy reference number: 033R131C